Ascending into Light
Diego Rivera's Anahuacalli Museum
---
💡
For the best experience please click through the email to read our posts on the website
About 30 minutes south of the center of Mexico City lies Coyoacán, one of the city's oldest neighborhoods and once home to artists, philosophers, and revolutionists such as Frida Kahlo, Diego Rivera, and Leon Trotzky. The eruption of nearby volcano Xitle around 350 AD had left vast infertile lava fields behind, the badlands or 'malpaíses' of Pedregal de San Angel.
It was this alien landscape where Diego Rivera decided to build a Mesoamerican temple, a huge shrine for his idolage, his collection of pre-Columbian artwork, and a setting for a new artistic Utopia, a space where all forms of art could come together.
Diego Rivera, famous painter, muralist, and Frida Kahlo's husband, was a passionate collector of pre-Hispanic artifacts and idols. His collection is said to contain more than 50.000 pieces. In 1941 he bought a large expanse of terrain consisting of solidified lava. Inspired by the conceptualized architecture of Frank Lloyd Wright, and with the help of Juan O'Gorman, they started building the Anahuacalli, the 'house surrounded by water'. The building was crafted completely of carved lava stone via material that was gathered from it's construction site.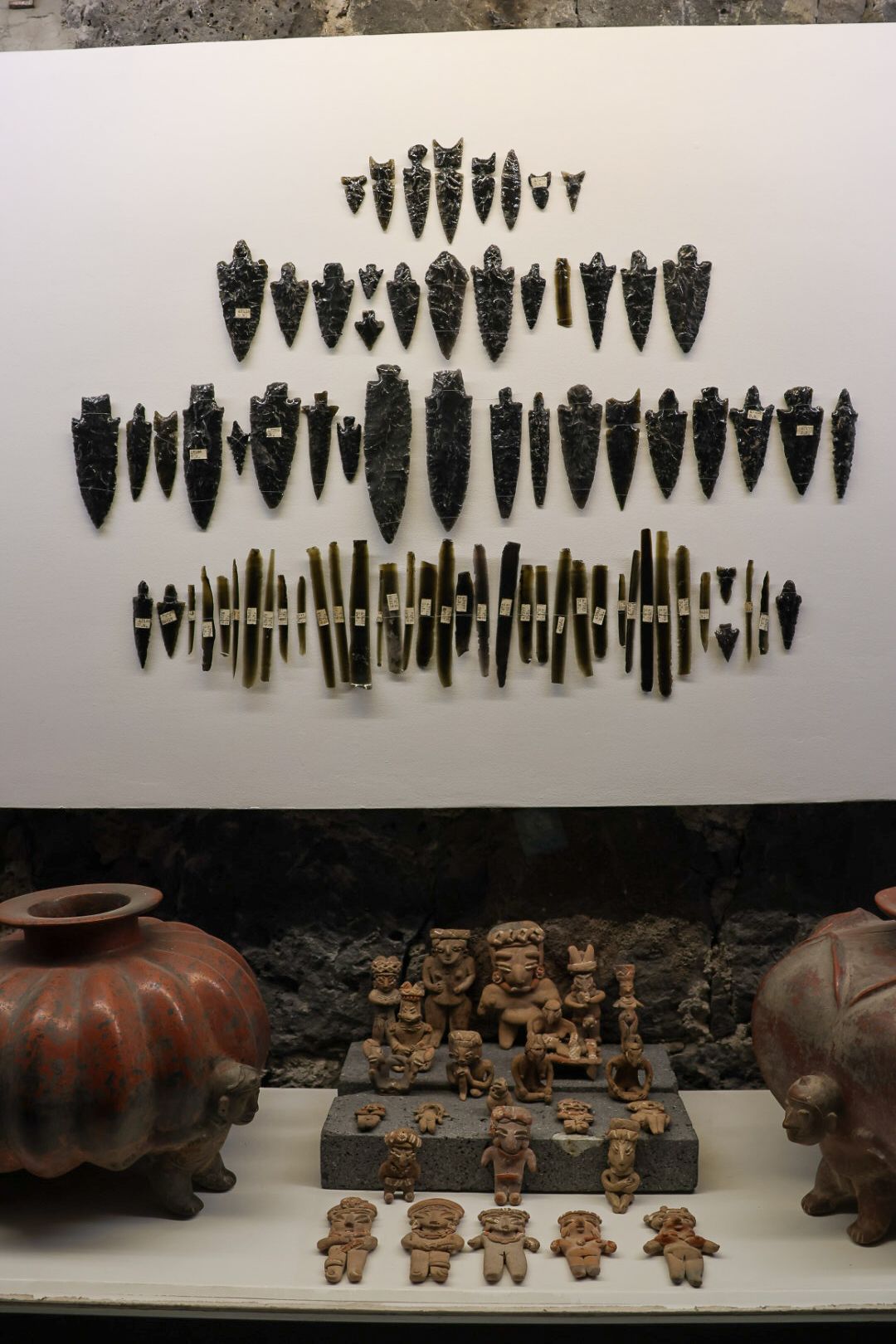 Our first impression of the Anahuacalli was that it appears both ancient but also postmodern. It dominates it's surroundings, almost aggressively. The entrance is flanked by medium sized figurines, with representations of the gods of the four elements (earth, wind, fire, and water) in the four corners of the building.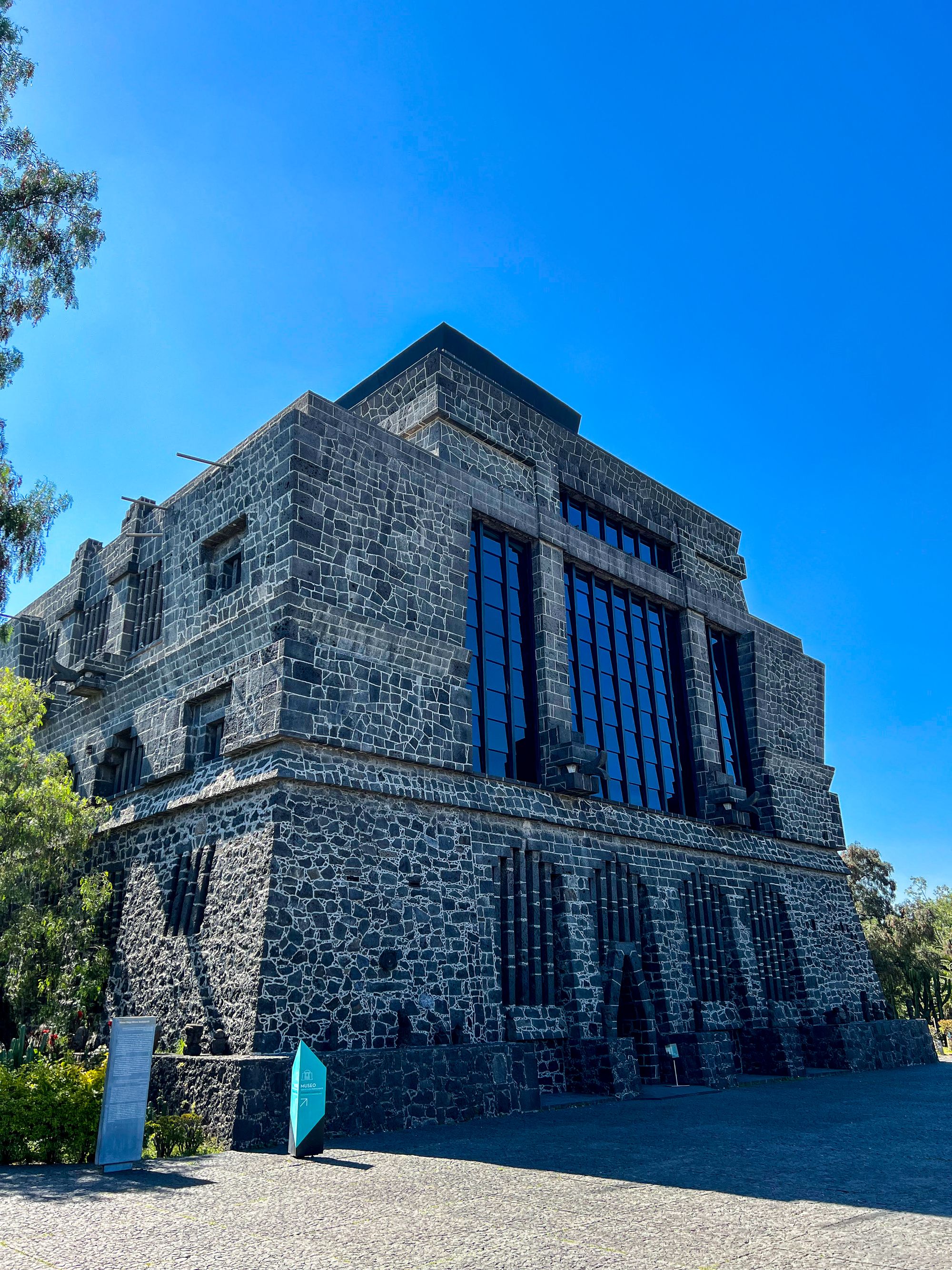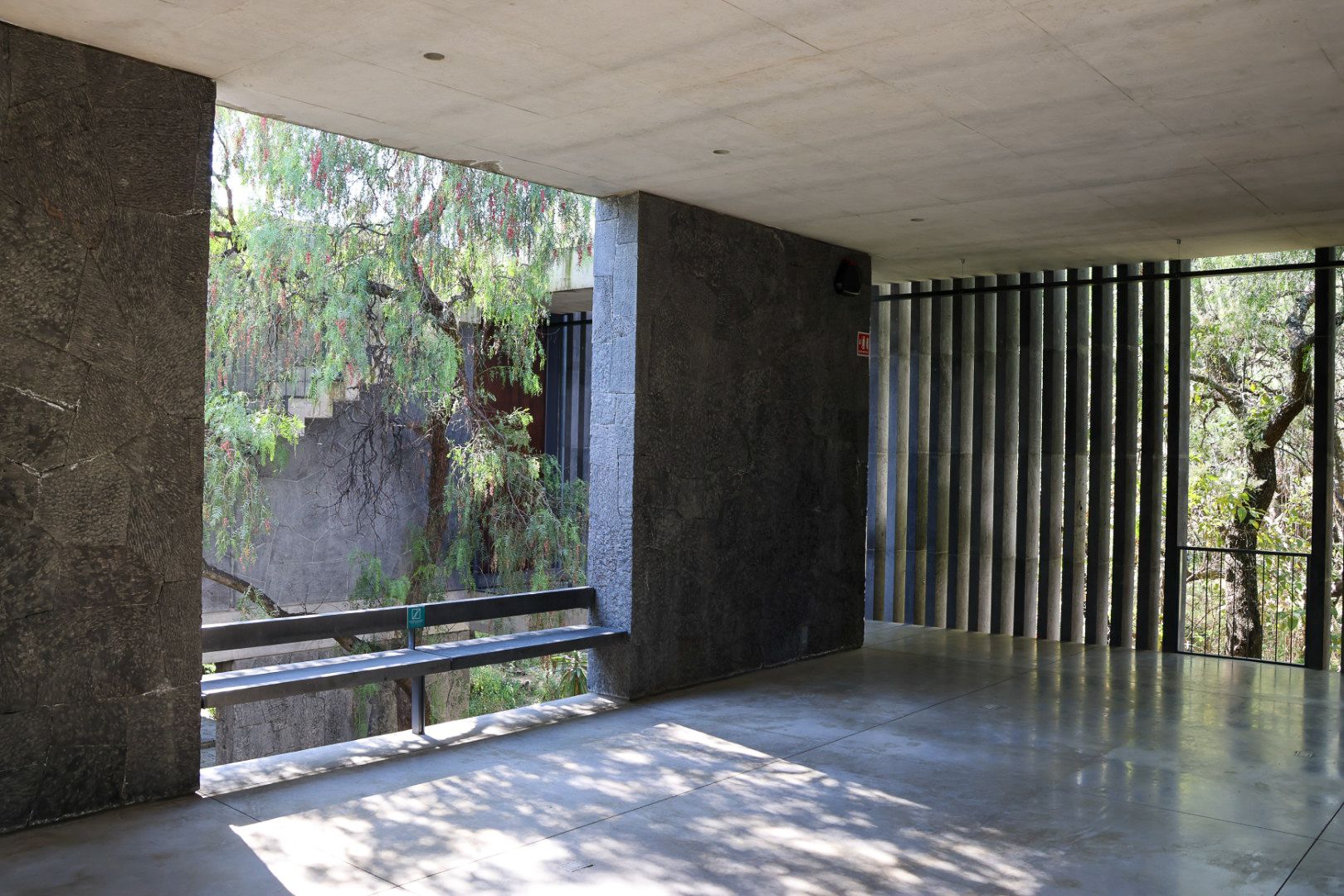 The ground floor is kept noticeably dark, with only faint daylight shining through the amber colored onyx stone windows. It truly feels like descending into the underworld. Every room has a specific motif, guided by mosaics designed by Rivera himself, with one room entirely dedicated to Xochipilli, the Aztec god of flowers, beauty, love, and art.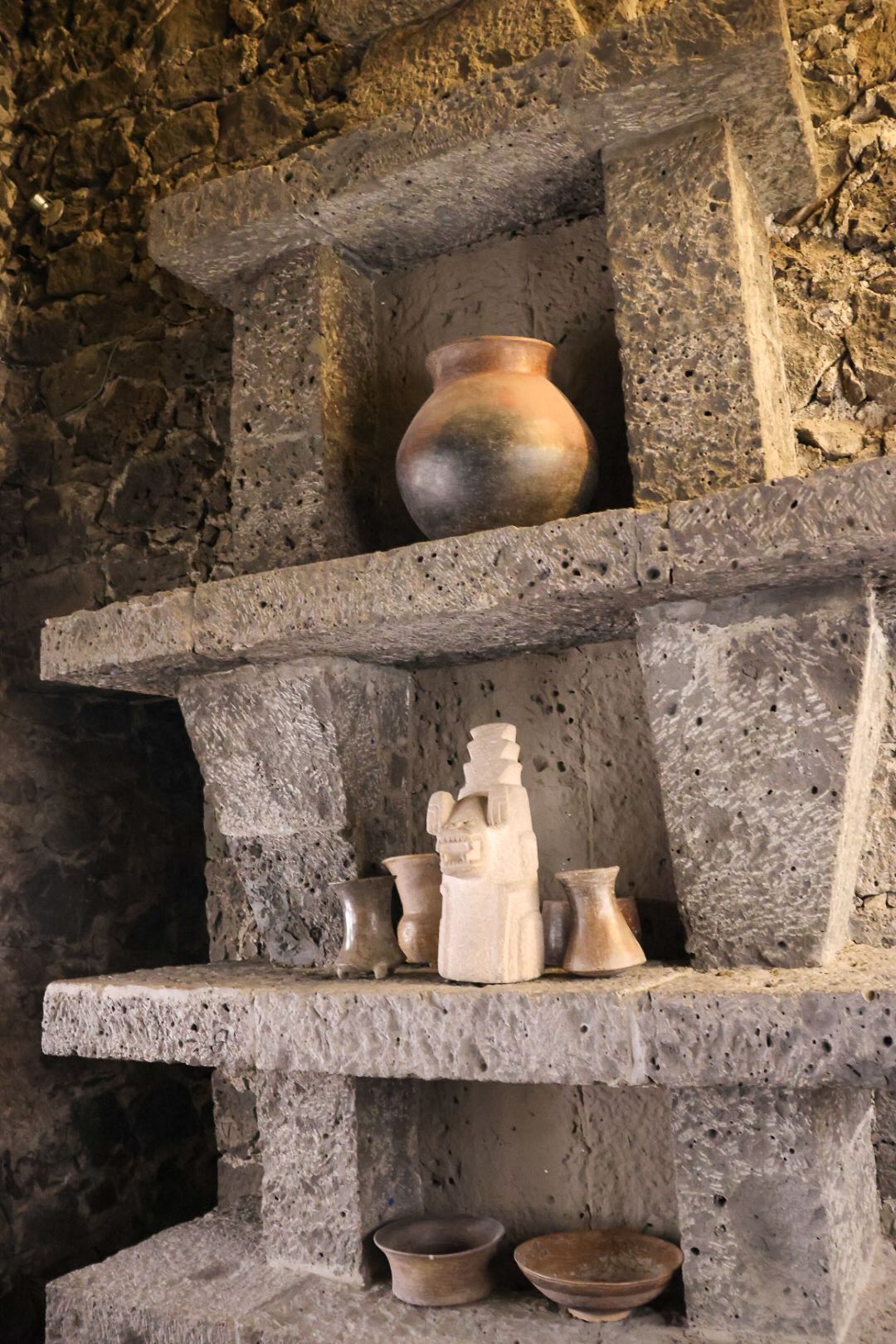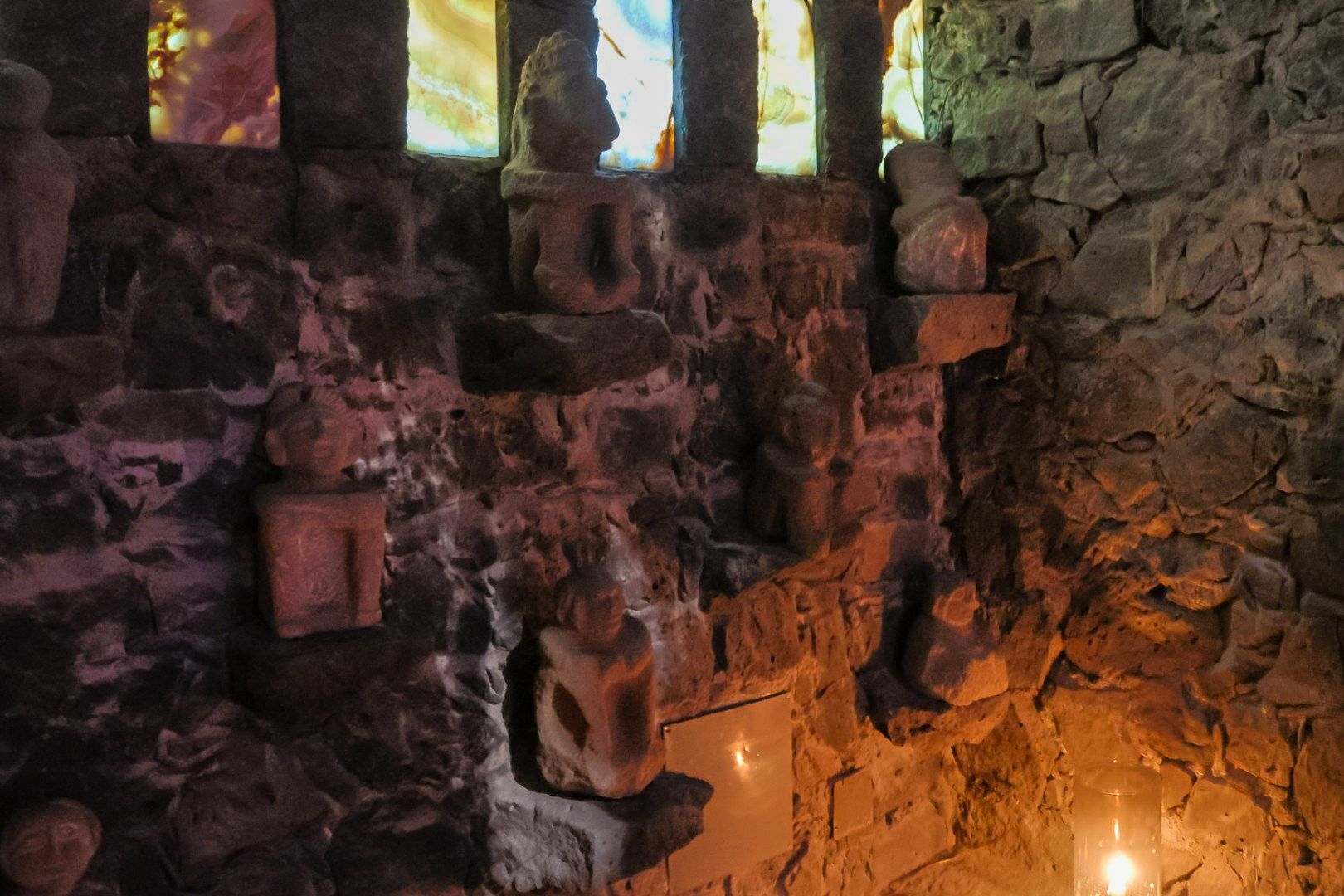 Rivera's vast collection contains pre-Hispanic artifacts from cultures all over Mexico, the Teotihuacan people from southern Puebla, Nahuas, Toltecs, and Zapotecs, with the purpose to preserve their heritage and further understanding of their development. While we ascend from the underworld towards life and paradise, we are accompanied by ritualistic pieces such as vessels dedicated to the Aztec god of rain Tlaloc, burial masks made from jade and polished stone, large scale animal figures, and depictions of Xoloitzcuintles, dogs that were said to accompany their masters into the underworld.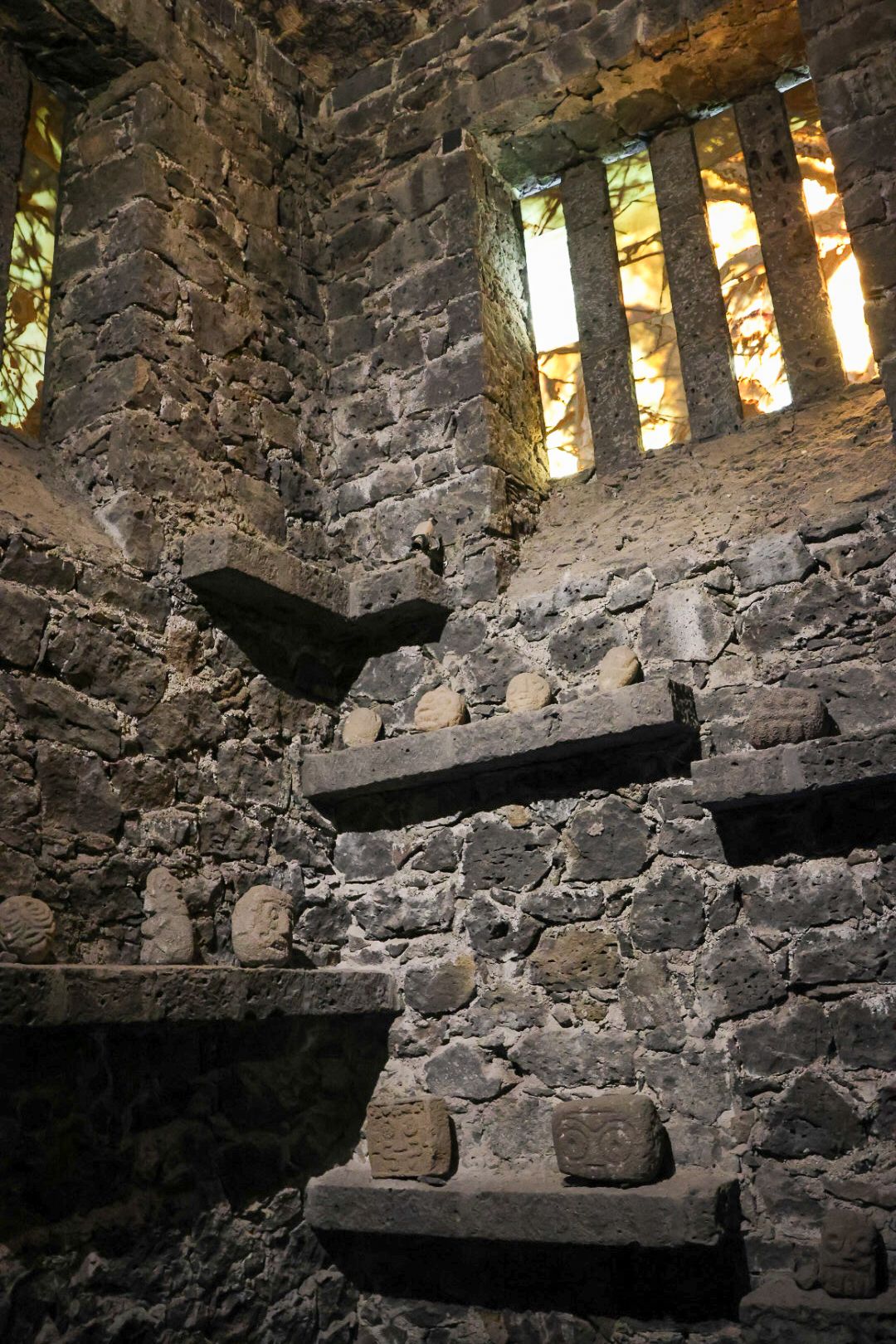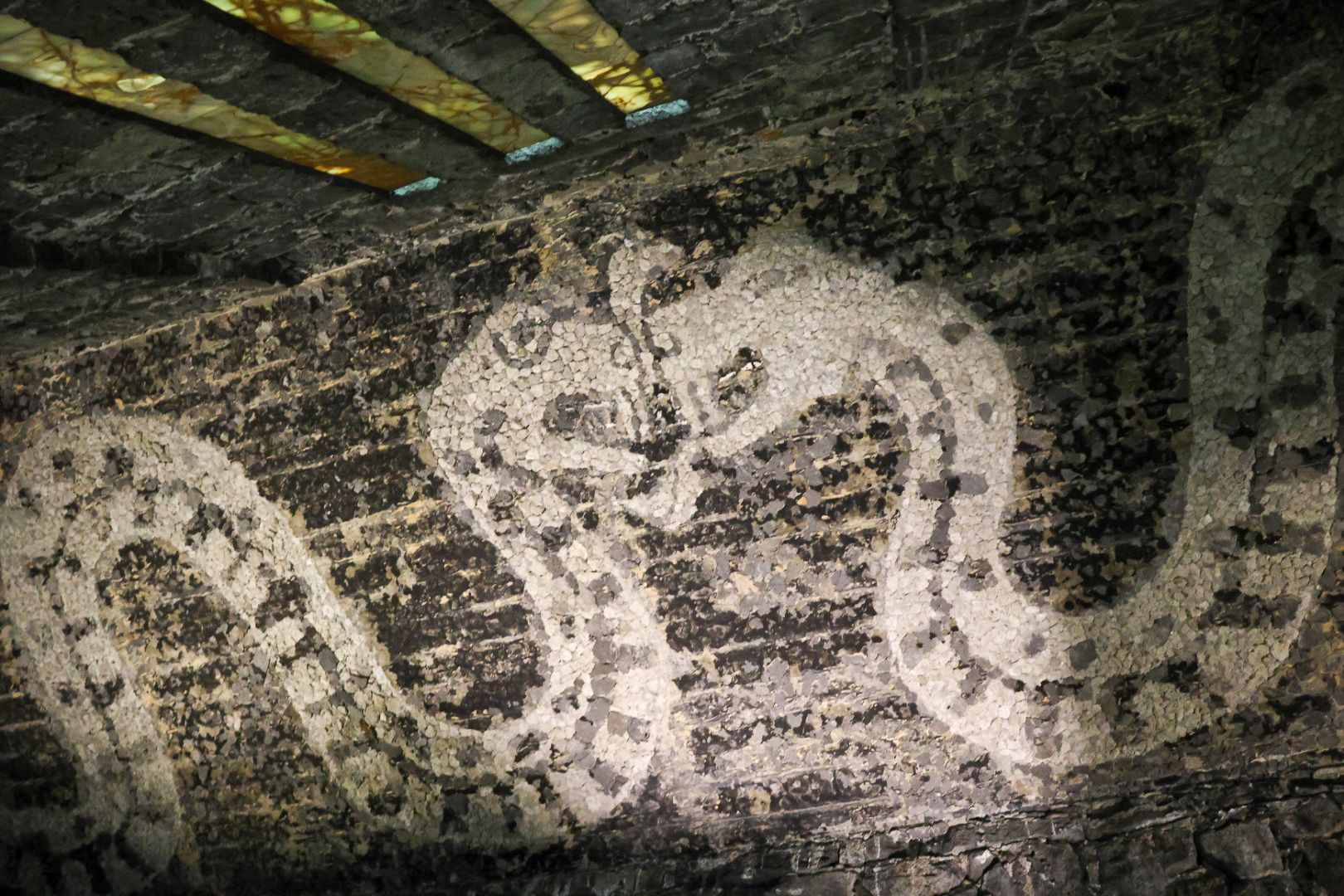 The upper level and terrace are flooded with light and contain a large scale mural by Rivera and a performance space. We have ascended through the light into paradise and are rewarded with a view of the surrounding ecological space and city. This journey we experienced, transitioning from dark to light, and the expansive representation of treasured artifacts of lost or brutalized civilizations is a powerful ode to Rivera's vision. It's a glimpse into another world that could have been forever lost and forgotten without his continuous effort until his death.