Last hurray in the USA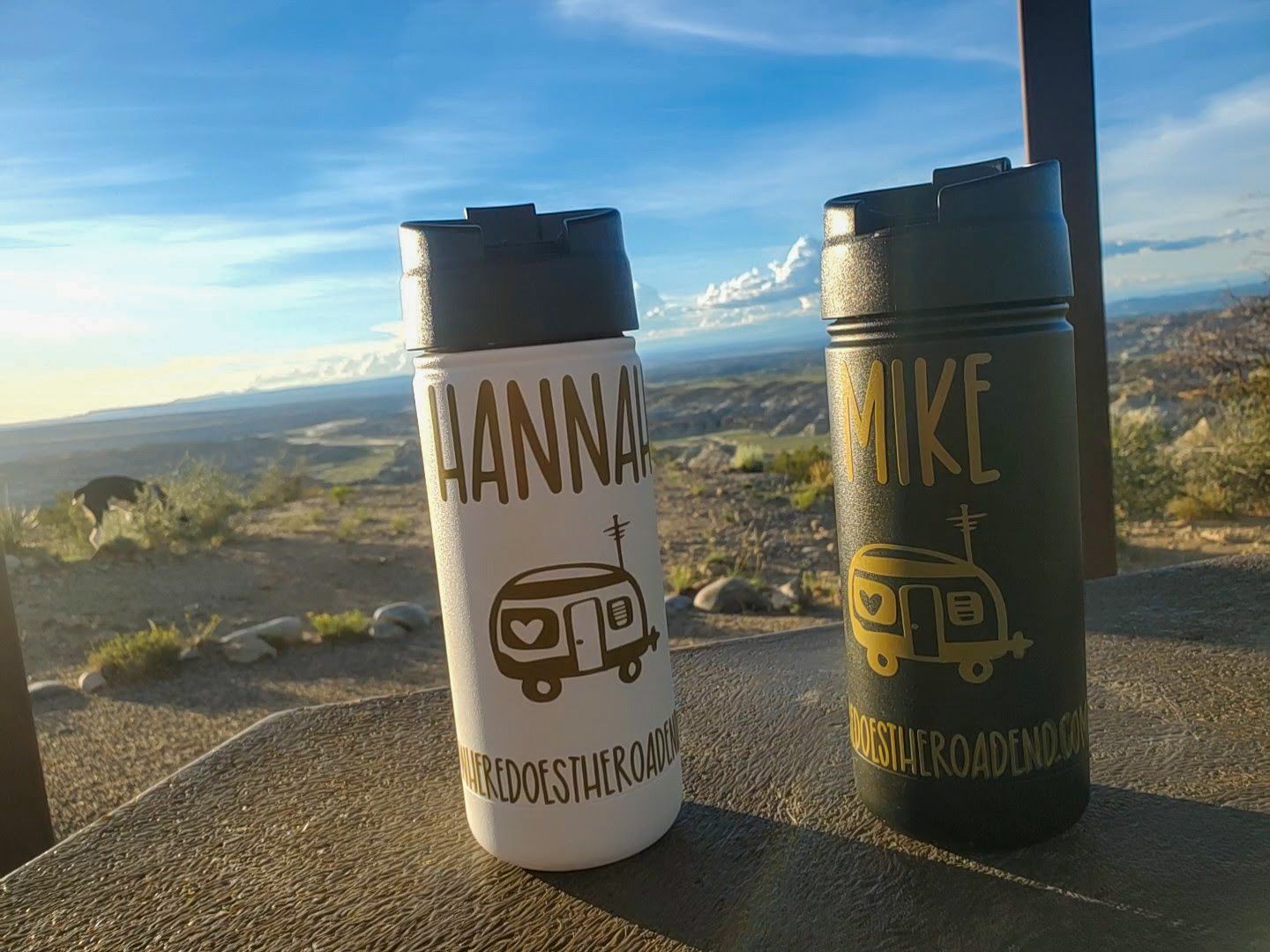 We spent our final days in Santa Fe, NM saying goodbye to friends and family as we prepared to embark on our great journey. We weren't really sure if everything we thought we needed would actually fit, however everything somehow found it's place, and with only a few hour delay pushed off with a loaded truck and trailer in tow on August 1st, 2022.  
With an expiring visa in mind and a deadline of exiting the country by September 12th, we would take advantage of our final time here to visit people around the country and do some final sight seeing. In addition to that, Hannah had a great workshop already planned in Mendocino, CA to learn about usage of natural materials in ceramics.  Part of the plan is for Hannah to do ceramics and firings on the road, so this information would be invaluable.
The general idea was to visit places from our bucket list between NM and our intended crossing in Baja Mexico moving westward.  Our first major stop was in the Arches National Park area. We knew this wasn't the most ideal time to visit this part of the country, and it was no joke with 100 degree days which were brutal for hiking.
---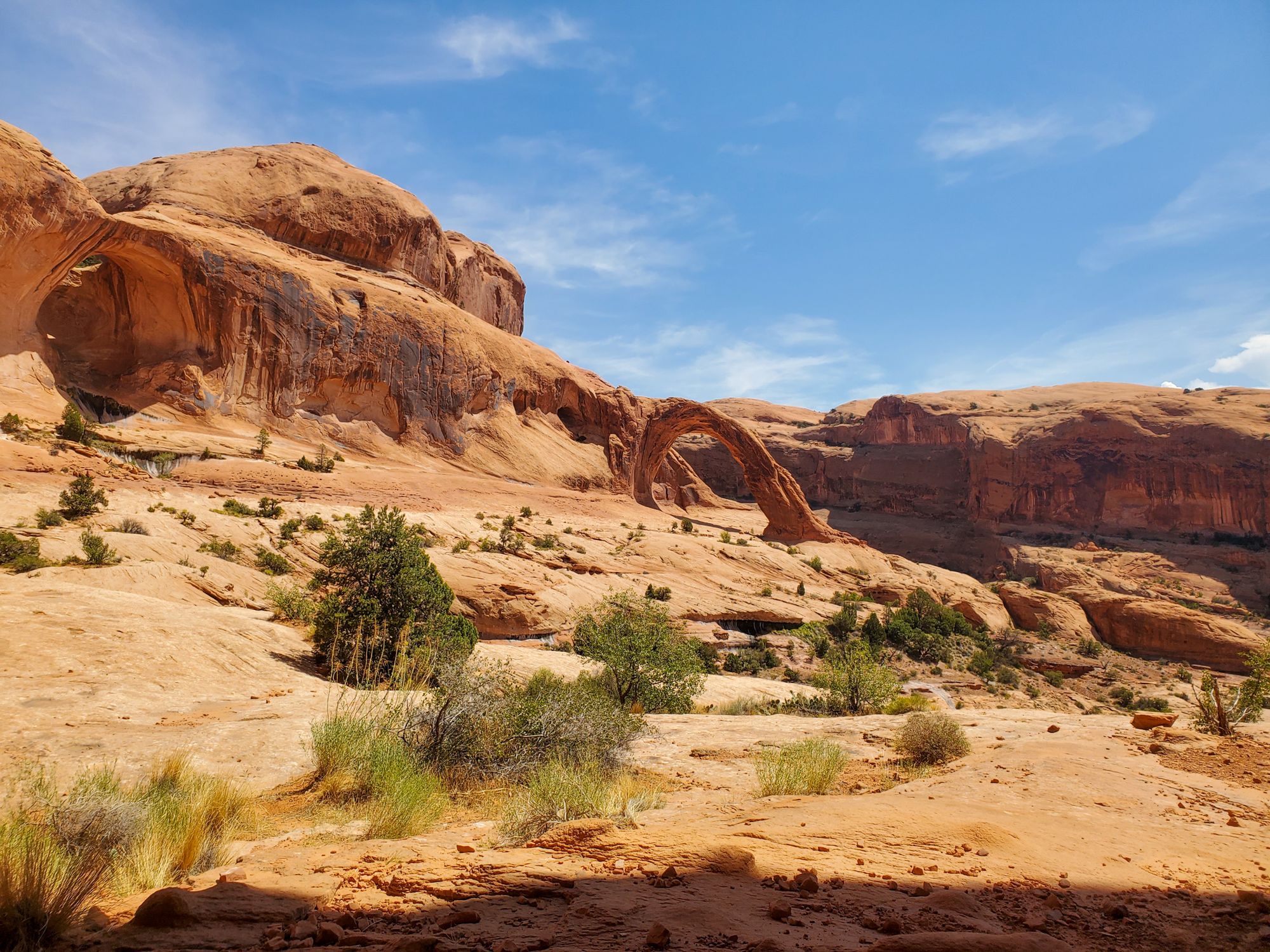 After sweating it out in and around Arches National Park, we were craving shade and water, and made our way to Park City by way of the mountains above Provo. We got some great hikes in and were amazed at the scenery and waterfalls in the area. Friends Todd and Anna hosted us in Park City at their incredible mountain-side house overlooking all of the ski areas, with great sweater weather at night. They got us out to a few lakes and we got to try out our inflatable kayak to great success with Dasher as a passenger.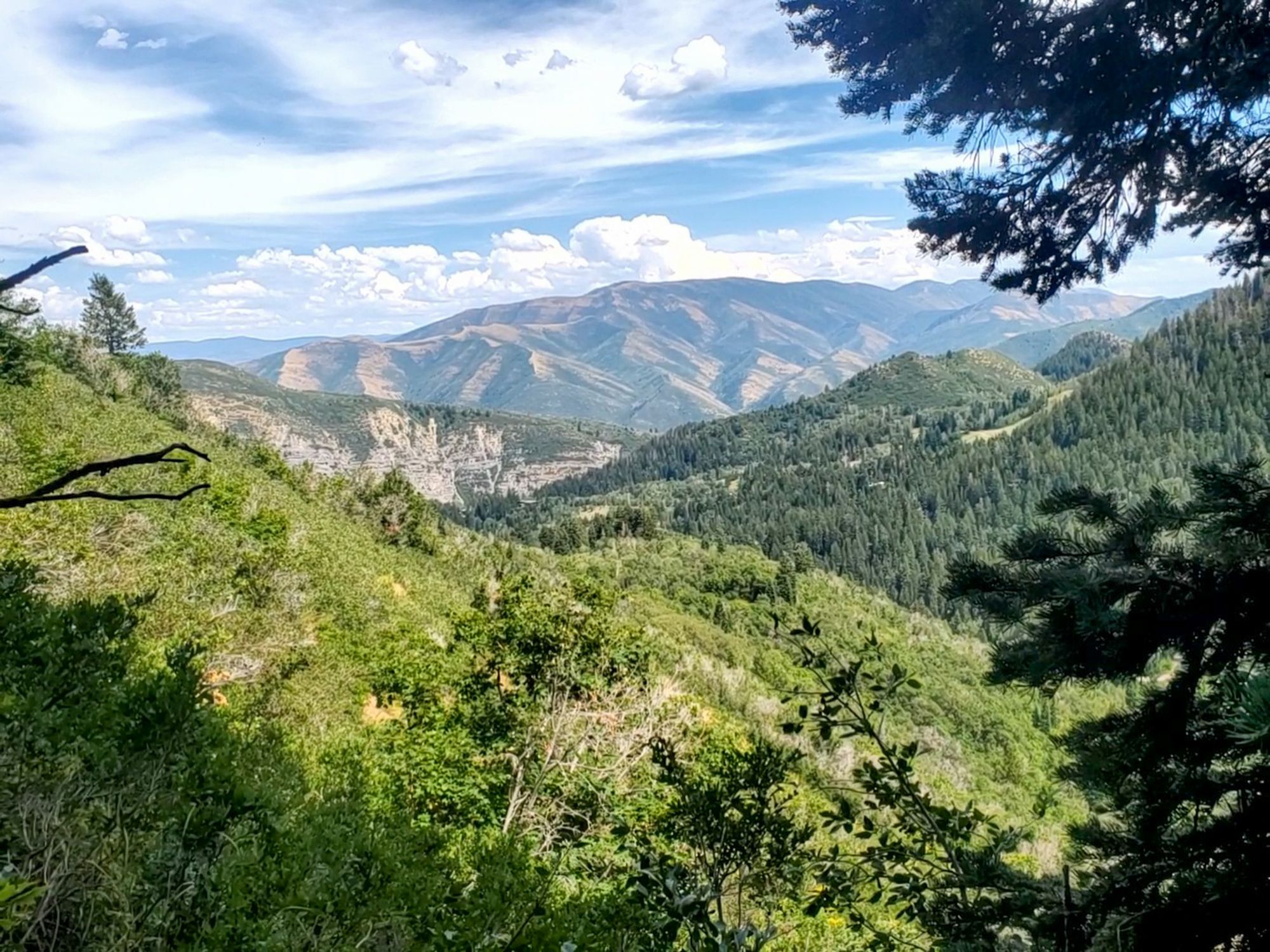 Our next stop was Great Basin National Park in Nevada. We intended this just to be a quick overnight stay but were pleasantly suprised by the spot we found that included a natural artesian spring and beautiful surroundings with lots of hikes nearby. Great Basin is one of the least visited and lesser known national parks, it's definitely a hidden gem worthy of exploration, and unlike most national parks is completely free. Oh, and we celebrated Hannah's birthday in this spot!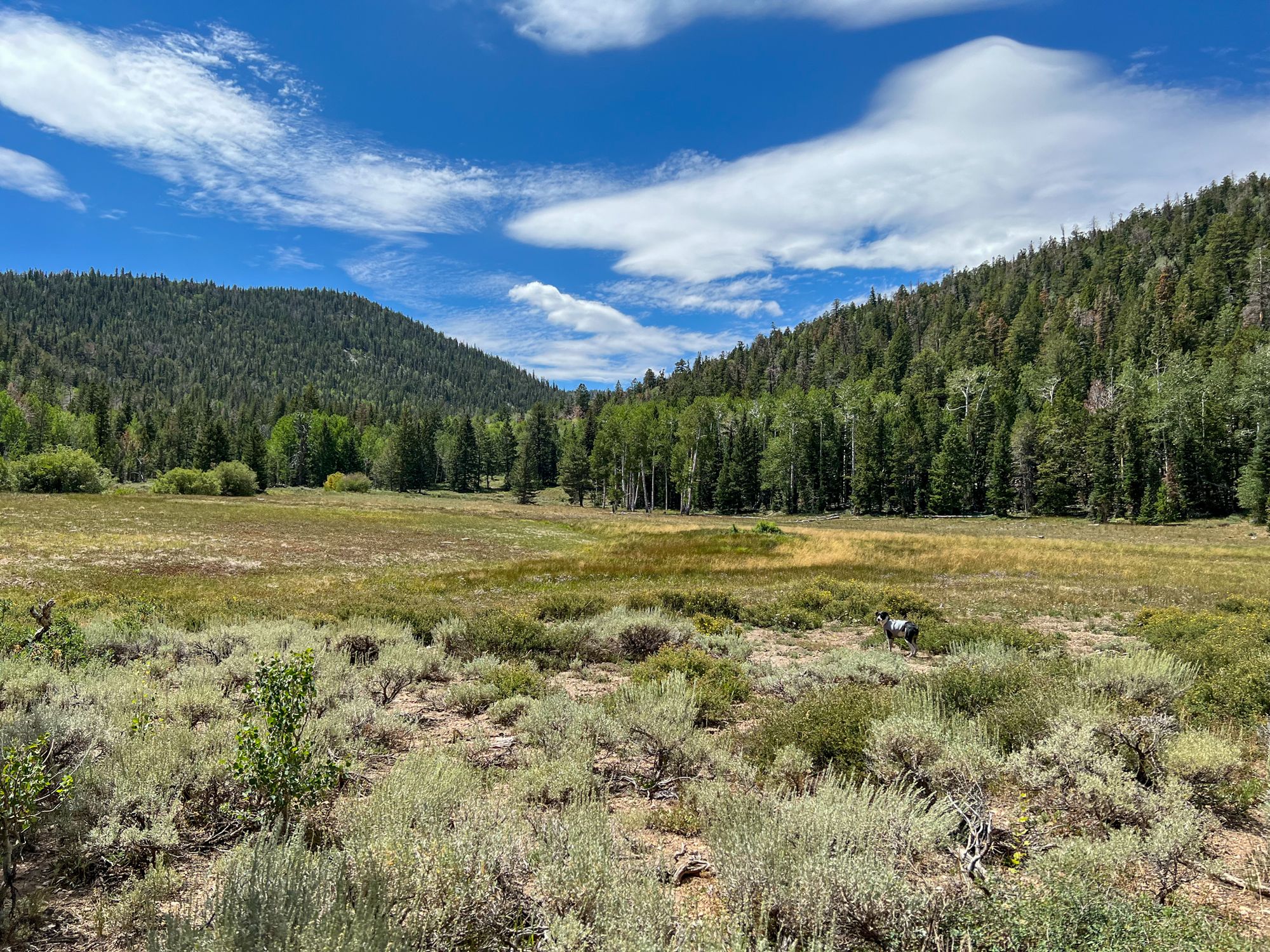 Next up we navigated through Lake Tahoe (too busy to find parking anywhere to hike), and made it all the way to the west coast for a wild camping spot right off the road near Point Reyes southwest of Petaluma.  Next morning we met up with friends Nathan and Betsy with their 9 month old baby Mary. Once again they were gracious enought to let us crash there for a few nights and we were able to fit our whole trailer inside their enourmous yard.  This was very helpful as our water pump died and we knew this was a common failure, so we swapped out a spare we brought with Betsy's help and had another one shipped to their house to replace the backup. We took advantage of our proximity to San Francisco, making a visit to the amazing Academy of Sciences museum after filling our bellies with amazing dim sum (an addiction you cannot fulfill in Santa Fe despite lots of culinary delights) at Dragon Beaux. We also had to check out Napa Valley, had a great time walking around the city, doing a wine tasting, and even grabbing quick appetizers at one of the amazing Morimoto restaurants!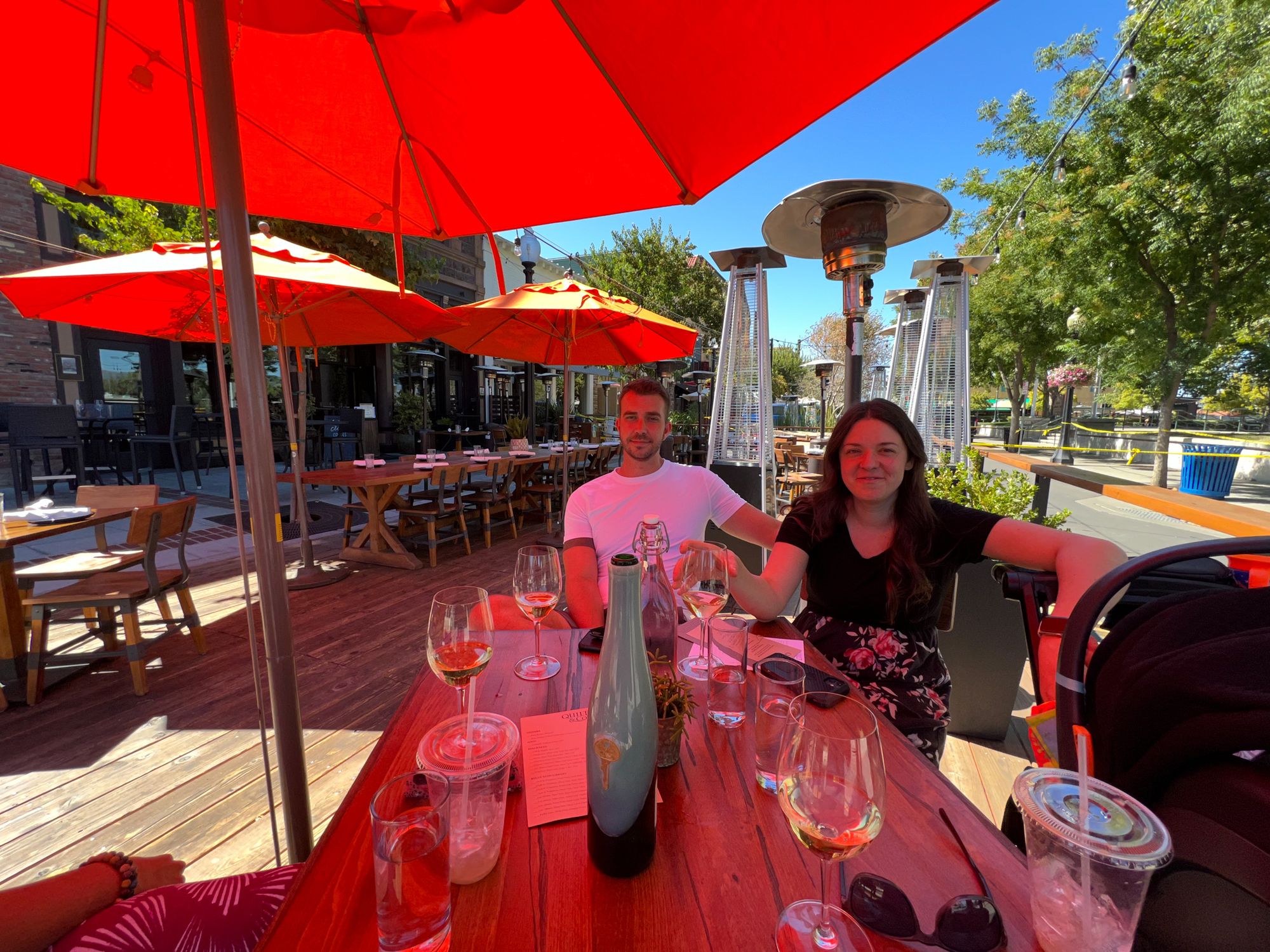 It was now time to start heading north for Hannah's workshop in Mendocino, so we found a great camping spot at Navarro Beach. We got some hikes and bike rides in among the redwood forests, and took in the sights along the coast as well as getting some great seafood in Fort Bragg just north of Mendocino. Hannah's week long workshop went very well with her learning a ton about glaze making and indentifying wild clay.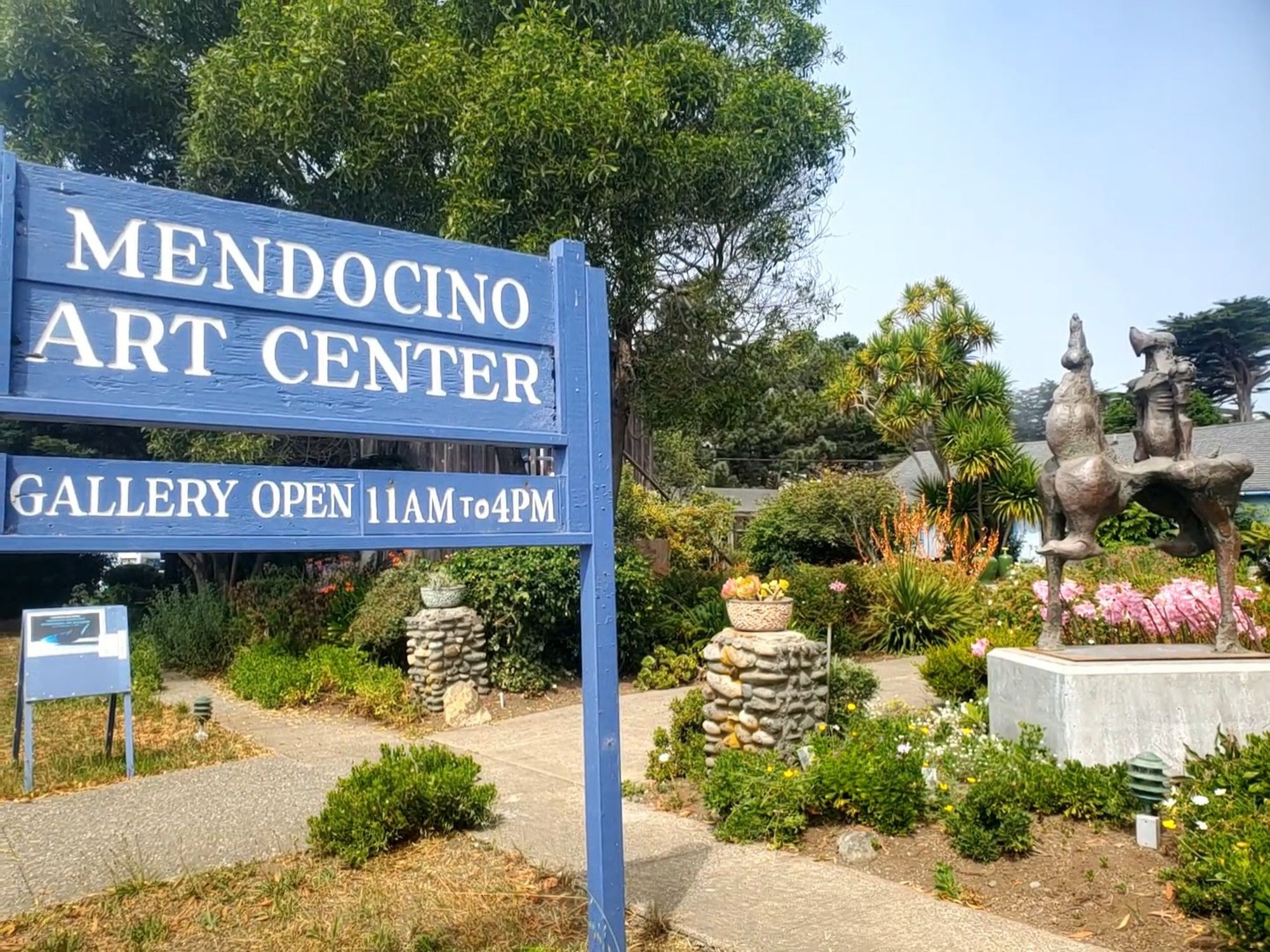 With the workshop over and behind us, we made our way back down towards San Francisco and got a spot near China Camp State Park. After a quick hike in the area, we took off towards Yosemite National Park, an area we both really wanted to explore.  It hasn't been mentioned yet, but once again we used the indispendible app and website called iOverlander to find a great free wild camping spot close to the entrance.  Although hot, it would cool down at night and there was plenty of space for the dog and cat to roam free. Our options for hiking was extremely limited within the national park boundaries, as with other parks, most trails don't allow dogs.  The surrounding sheer cliffs and scale of the massive rock features was quite astounding, however the best hike we got in was outside of the park in the Stanislaus National Forest area, up along the Tuolumne river to a great waterfall at the end.  This was very challenging because of the 100+ degree weather.  The only way it was possible was by taking frequent dips into the river along the way.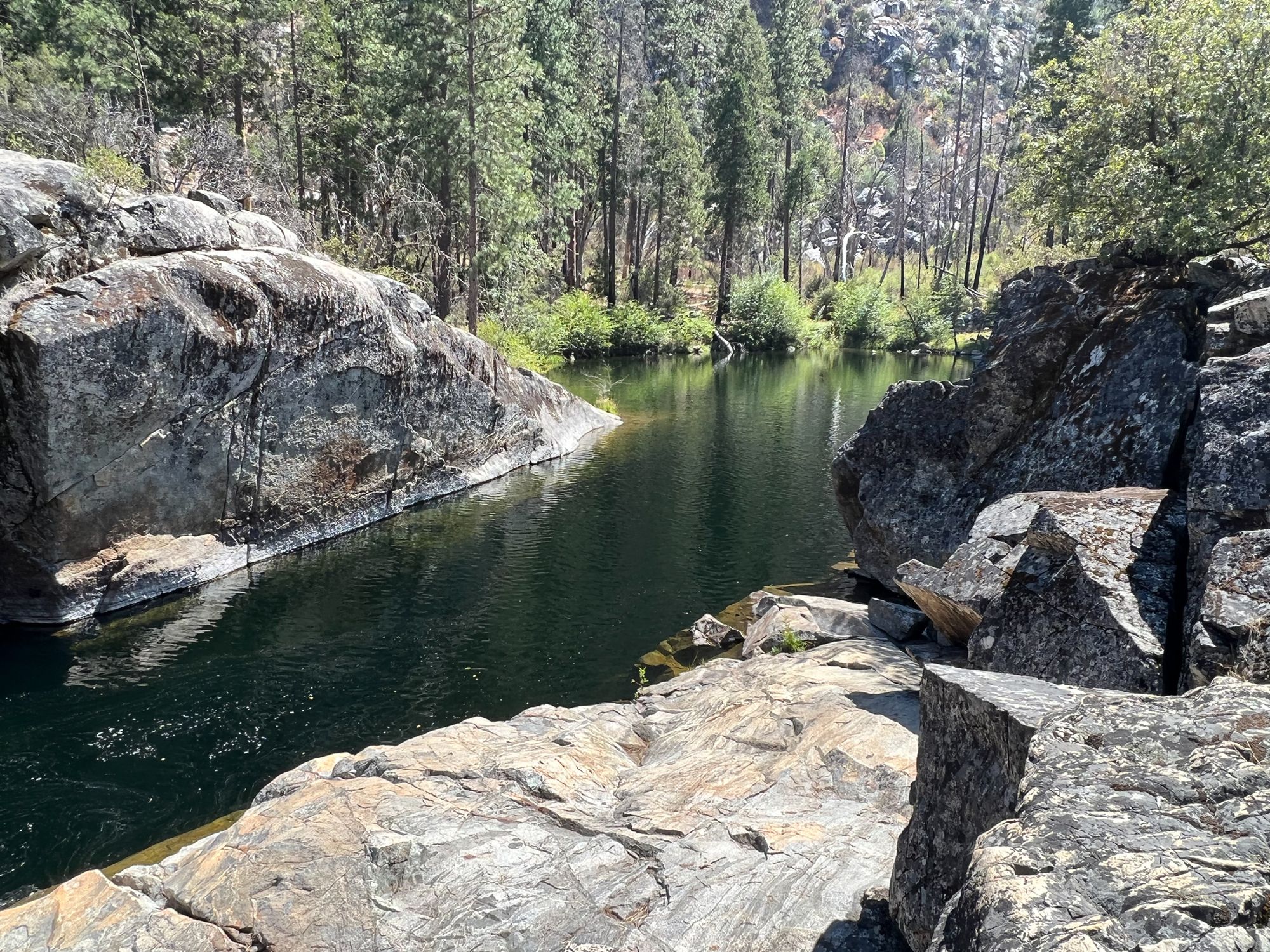 We next intended to visit the Inyo National Forest area but decided to skip it due the extreme heat wave that was to be a common theme for the rest of our California time. We ended up going through Big Bear Lake and stayed the night, it was nice stop over and did a great challenging bush-wacking hike up the mountain surrounding the lake.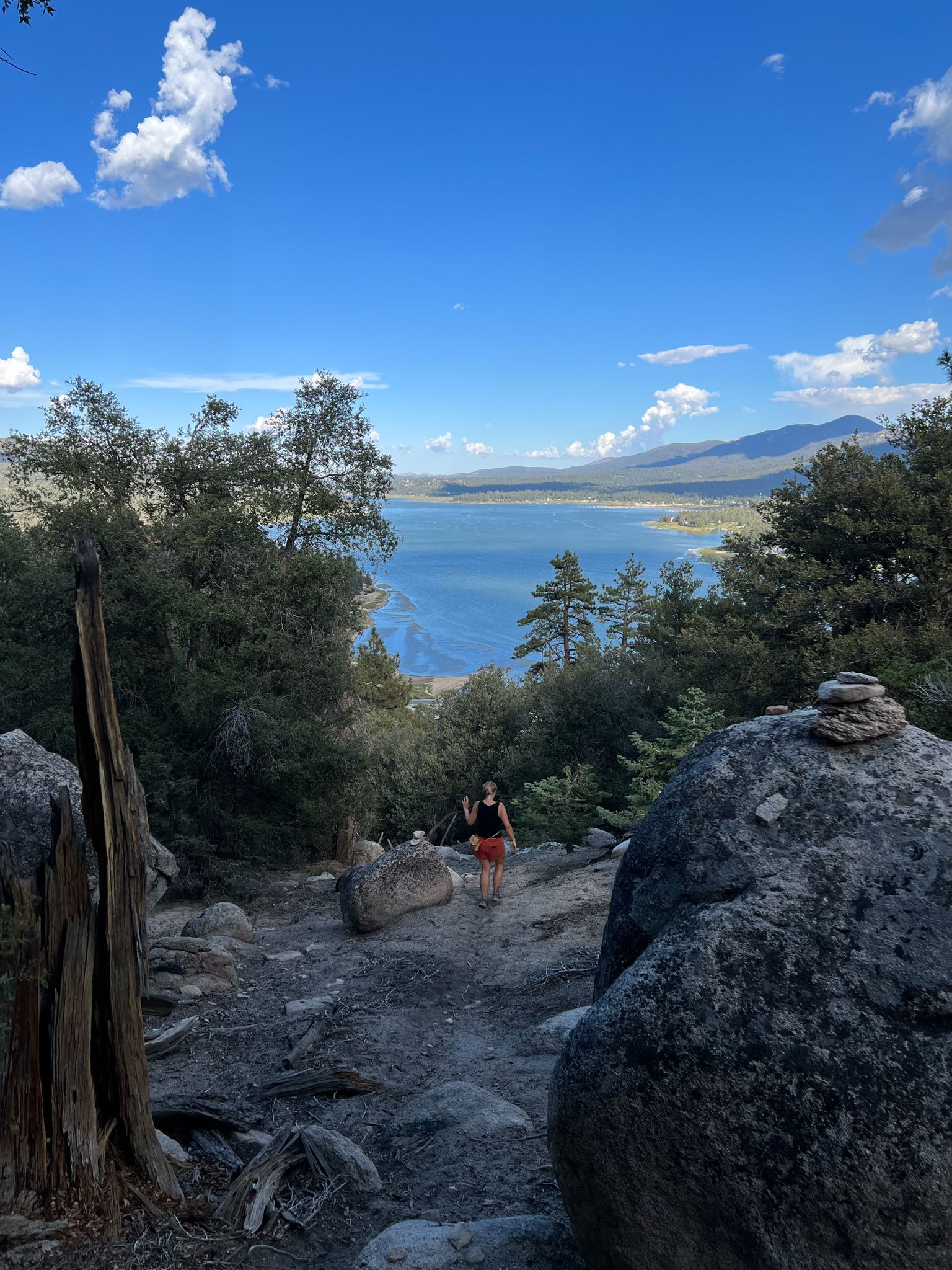 Back into the heat.  Our next stop, Los Angeles,  although a bit better on the coast is still blanketed by this huge heat wave hitting the west coast. As could be expected, it's quite hard to find free wild camping spots anywhere near LA between overnight parking restrictions and the heat, but we got lucky one night up a road off of Highway 1 in Malibu.  We next moved to a spot in Topanga Canyon to be able to use hookups and run the A.C. constantly to battle the 100 degree weather. One of the highlights in LA was taking advantage of a free KRCW concert downtown to see Allison Russell.  Next day we hit up the Ghetty Museum which has a staggering amount of historical and contemporary art that we just barely were able to skim. Then we made a visit to Playa del Rey, one of the last non super developed touristy low key areas left in LA.  Dasher had some great ball chasing time on the beach and we grabbed great food and unique ice cream flavors at Playa Provisions, a fantastic beachy restaurant. Heading out, we hit Rosie's Dog Beach in Long Beach, thanks to a great random tip we got from a dog owning couple we ran into earlier.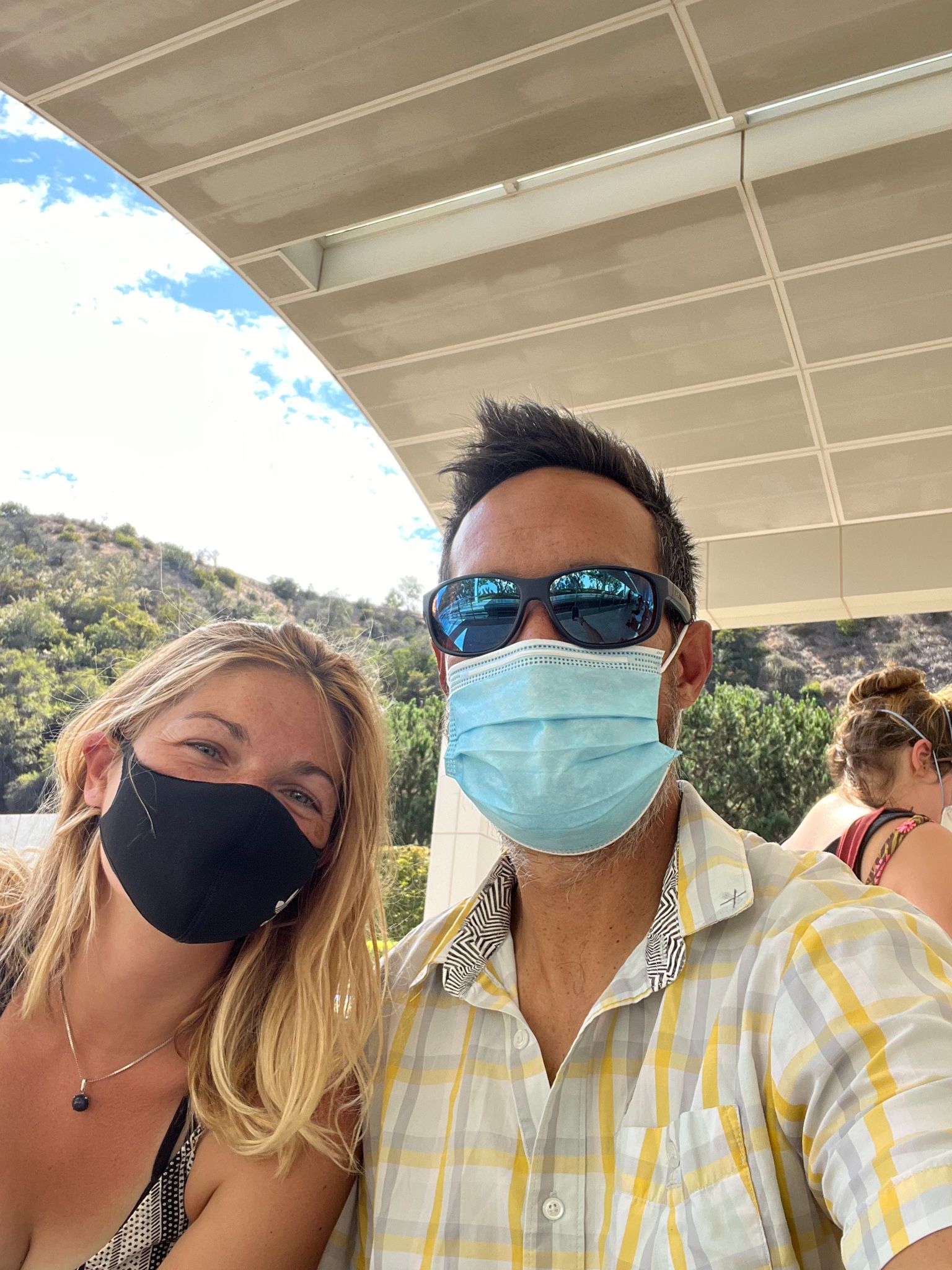 Our days in the US were running out.  We continued inching towards our intended border crossing into Baja by way of San Diego.  One of the other apps/websites we  relied heavily upon during past and current travels is Harvest Host. Outside Escondido towards Palomar Mountain in the Pauma Valley we landed at a Harvest Host camping spot that is a large nursery for trees and plants. This was intended as our final preparation site before the border crossing, and we had a ton of shopping and appointments set up for various things like an oil change, new tires, and unexpected stove repair after a near fire due to a leak in the propane burner assembly.  Luckily we caught it before too much damage was done, the trick was finding RV repair shops that weren't booked months out into the future.  The other difficulty was the attempt at getting a part covered by warranty either by our trailer reseller or by the stove manufacturer.  We ended up eating the cost, finding the part online, and getting it delivered earlier to a friends house in LA.  The part wasn't a perfect replacement, it was missing some wires but the RV Center made it work and we were back in business (we used a camping stove we brought was a backup for some days).
---
Oppressive heat continued to beat us down, and probably contributed to the worst experience so far on the trip with Mz KK our cat disappearing while at the Harvest Host site.  She went out the first night and didn't come back like she always does, usually every 2-4 hours to check in and  get some kitty cat grub.  We waited for 4 more nights hoping she would return, and even used a drone to survey the surrounding area with no sign of her.  Coyotes could be heard in the area a few nights in a row, sending chills up our spine. We whipped up a flyer in town and gave them to local shelters and our hosts, but eventually had to move and get to the border before September 12th.  We spent one last night close to our preferred crossing in Tecate, extremely sad and dejected. Luckily, there's more to this story, stay tuned........