Oaxaca parte uno
Arts and crafts in Oaxaca: more than meets the eye
---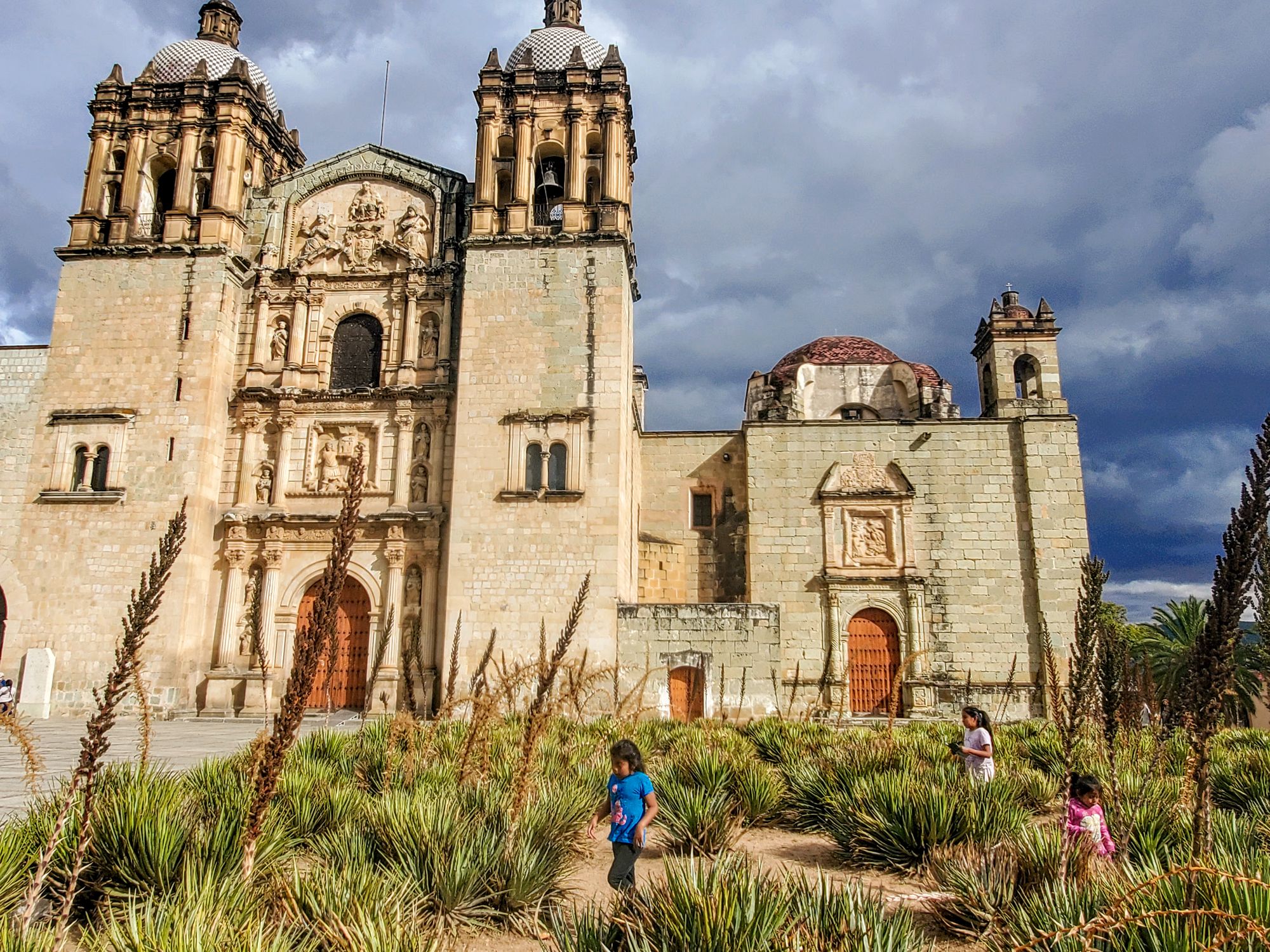 We arrived at our campground just outside of Oaxaca at the end of December, right before the Holidays. Usually we would have avoided the shopping and tourist madness in the historic center, but we heard that there was a mysterious special event going on that was not to be missed, and so the next day, we buckled up, and made our way towards the Zócalo.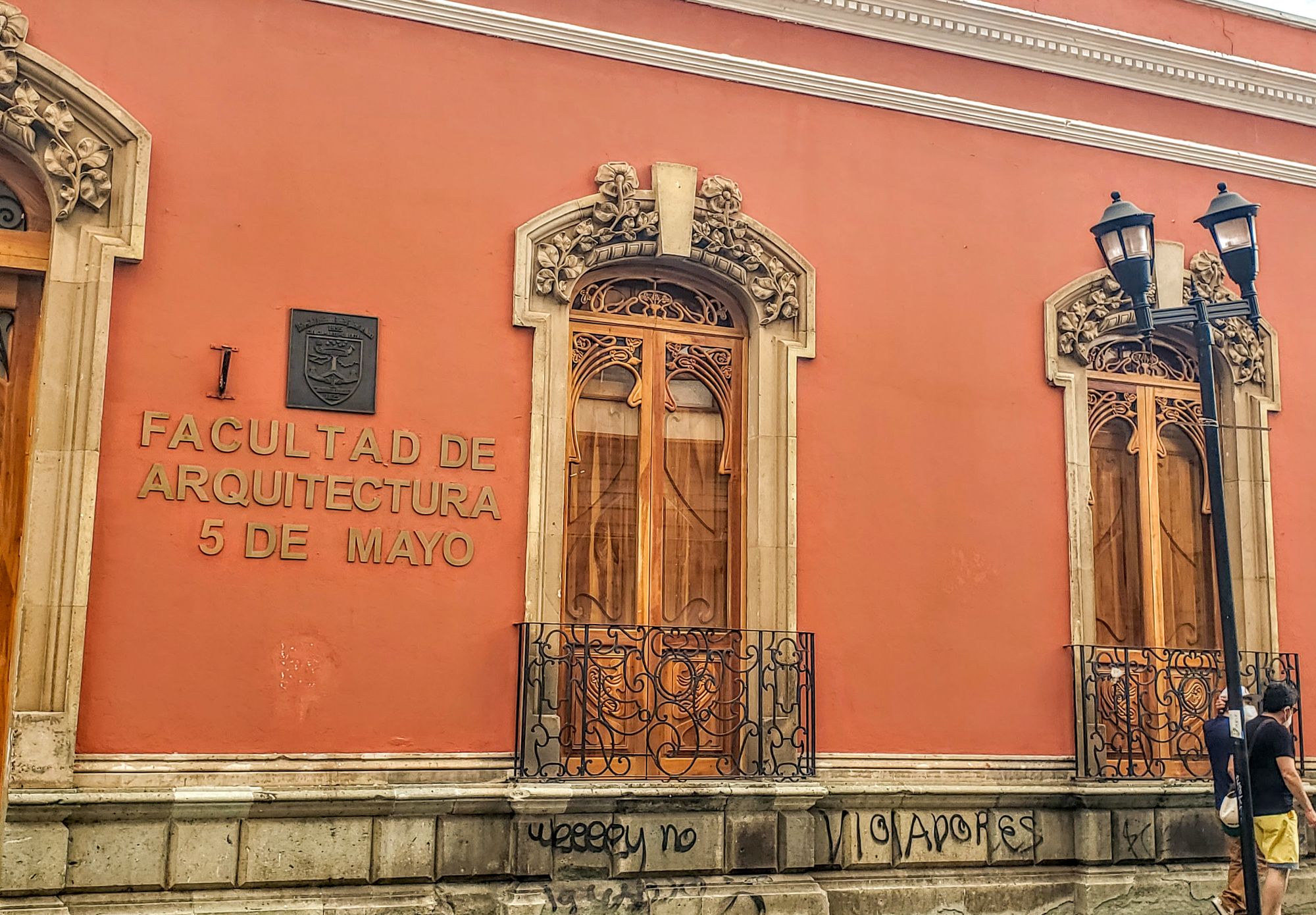 Our first visit to the city center already left quite an impression with its beautiful art déco buildings, many of which were constructed from green Cantera stone and several art markets that featured handmade crafts from all over Oaxaca. Unlike most souvenir shops, known for their mass produced, imported tchotchkes, this was the real deal, with the artist sitting right there, selling their own work. The quality and creativity of handmade artwork was certainly humbling, but the real craft highlight was still to come. We had gotten a glimpse at some craft stations where children could get hands on carving experience, using oversized radishes. That should have been our first clue. After strolling around, marveling at the charmingly run down architecture, we ended up at the main square, which had been surrounded by exhibition stalls with participants competing for the best carved radish installation. There were religious scenes, dragons, and monsters. The event was packed, highly guarded, and televised. We had never heard of the carved radish festival in Oaxaca, which is mostly known for it's ceramics and woven fabric art, but as we would soon find out, there was much more to be discovered.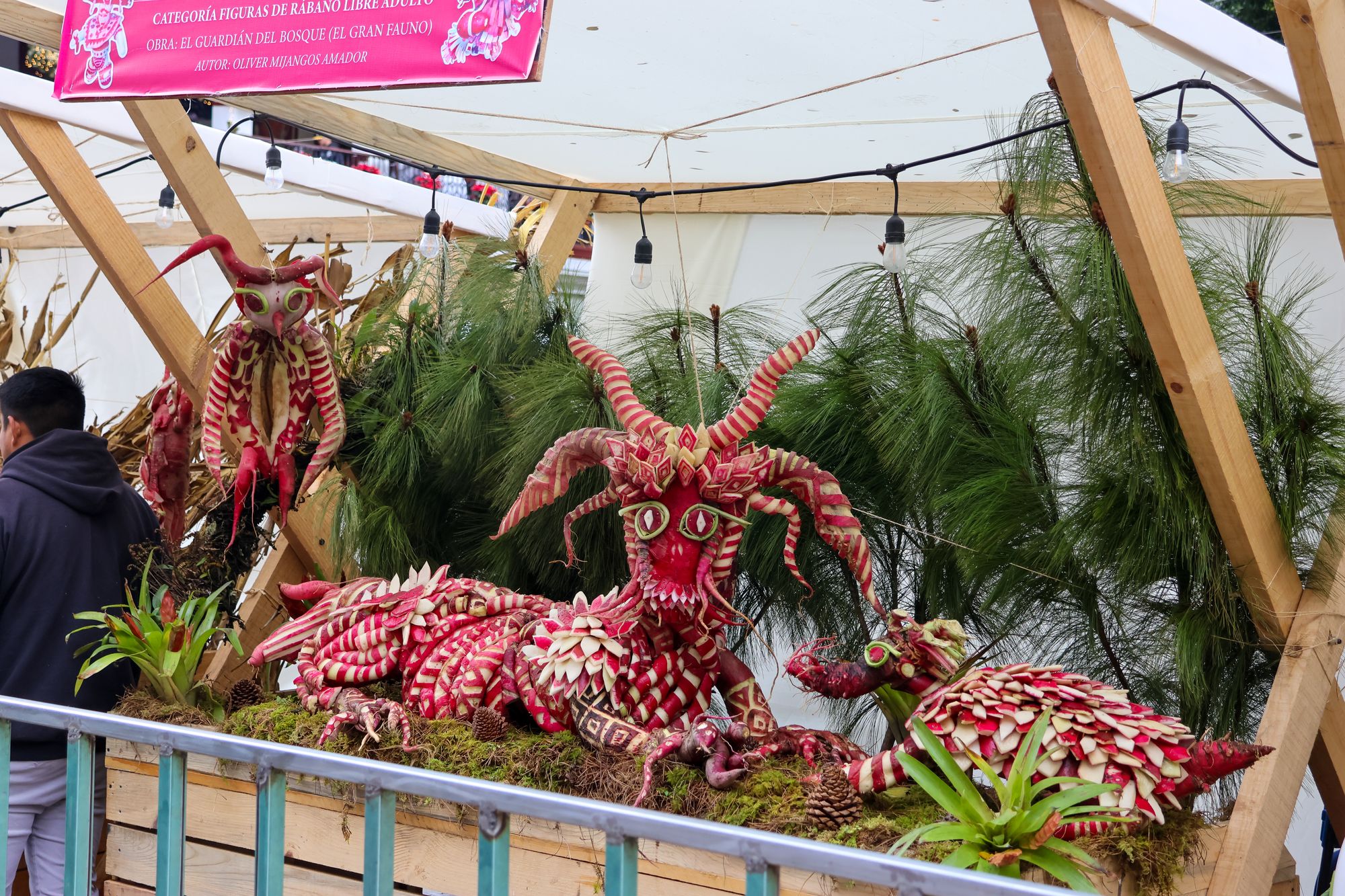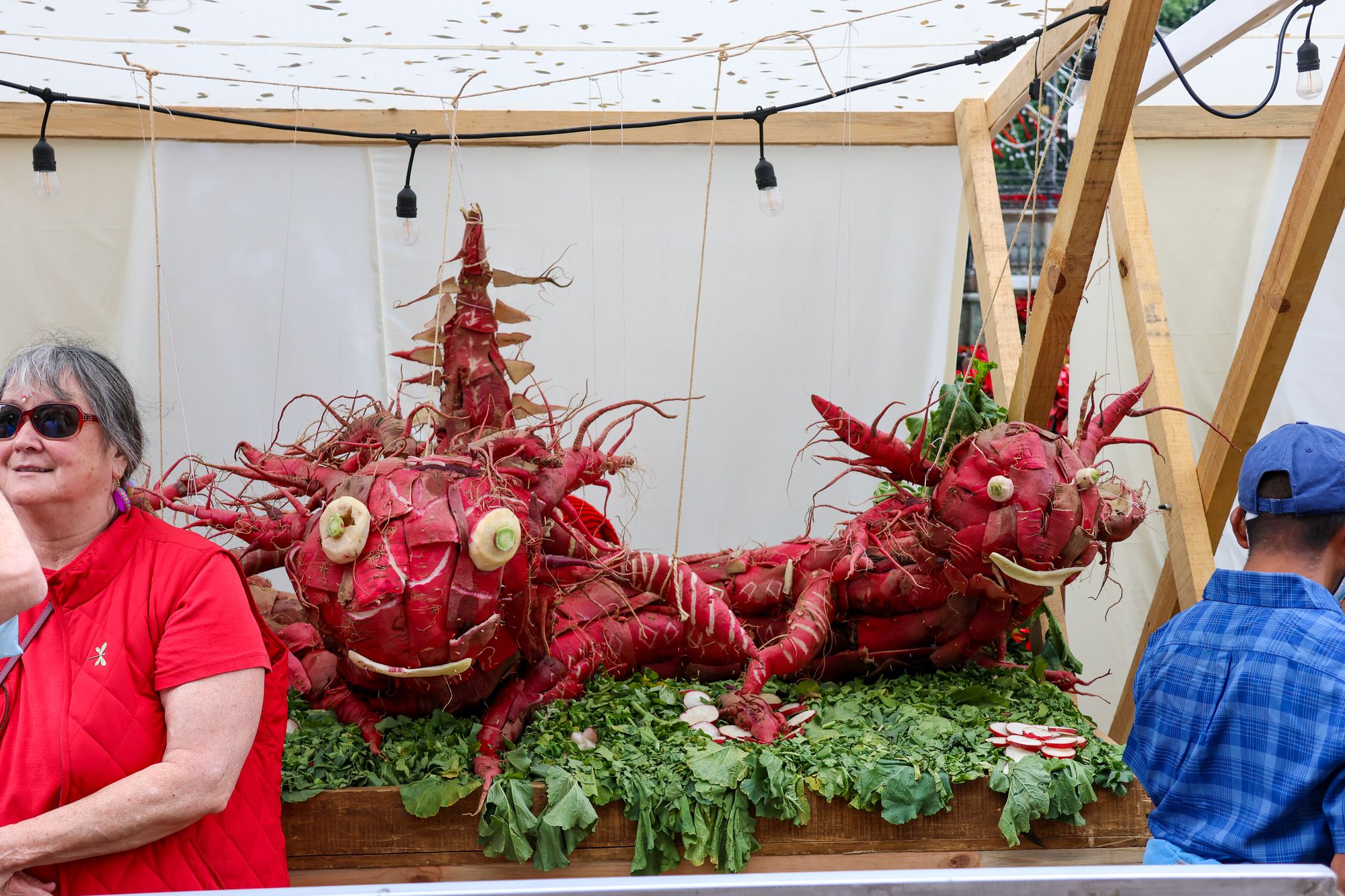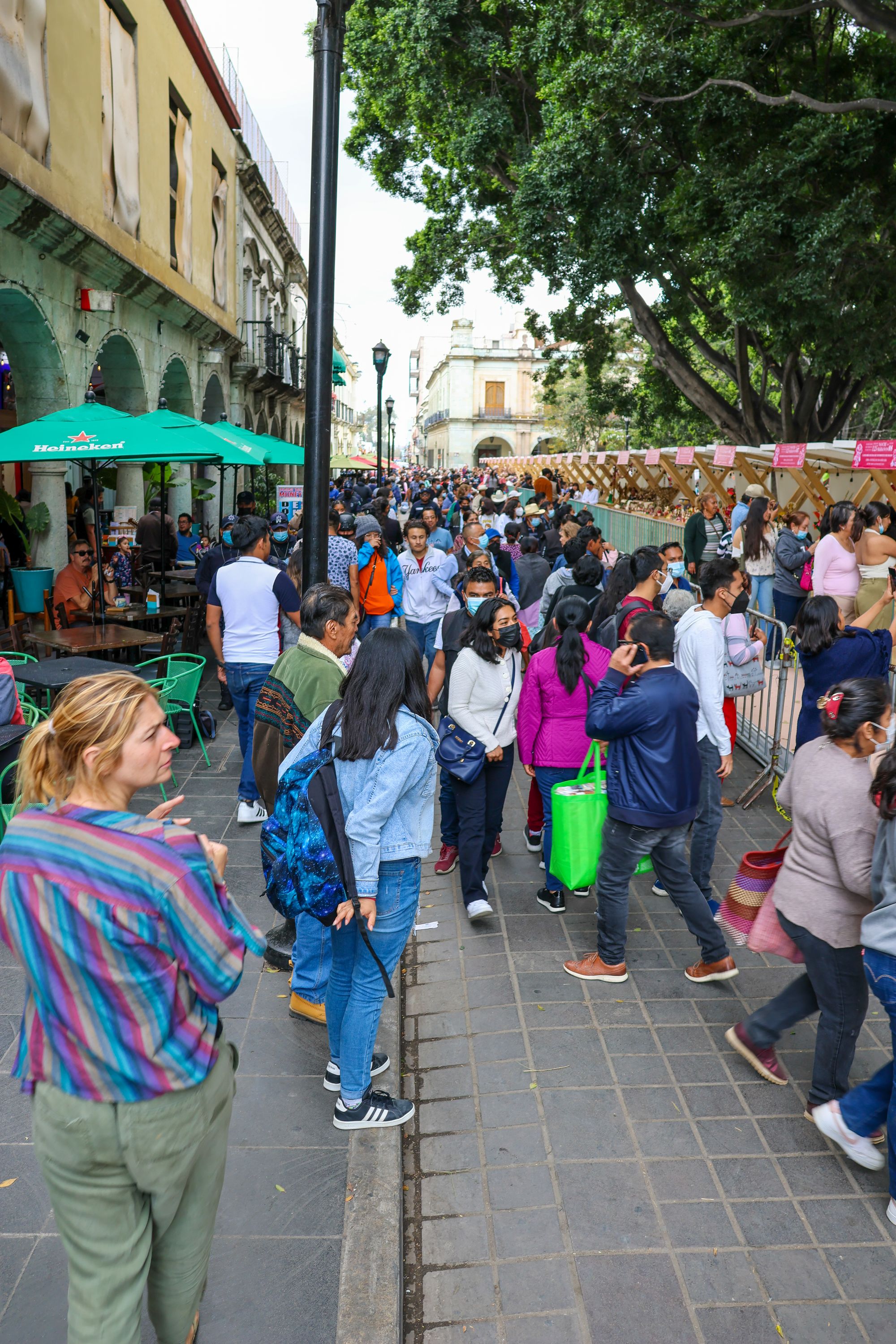 We had done some research on ceramics in Oaxaca and our second stop was at the Cooperativa 1050*, a small store that represents 5o potters from seven communities all over Oaxaca, Puebla, and Chiapas. They are also part of the Innovando la Tradición, a non profit organization that supports traditional pottery. After chatting with the shopkeeper for a bit, Hannah purchased their featured book, Barro y Fuego by Eric Mindling. The book gives a detailed and in-depth account of 70 traditional pottery villages all over Oaxaca. Accompanied by beautiful photographs by Paris Barrera, Mindling preserves some of the thousand year old wisdom that has been handed down from one generation to the next, before plastic, modern manufacturing processes, and cheap prices will make traditionally handmade craft works obsolete. He talks in detail about techniques such as tannin dyeing, functionality, and our relationship with natural resources. We highly suggest this book to anyone interested in traditional pottery.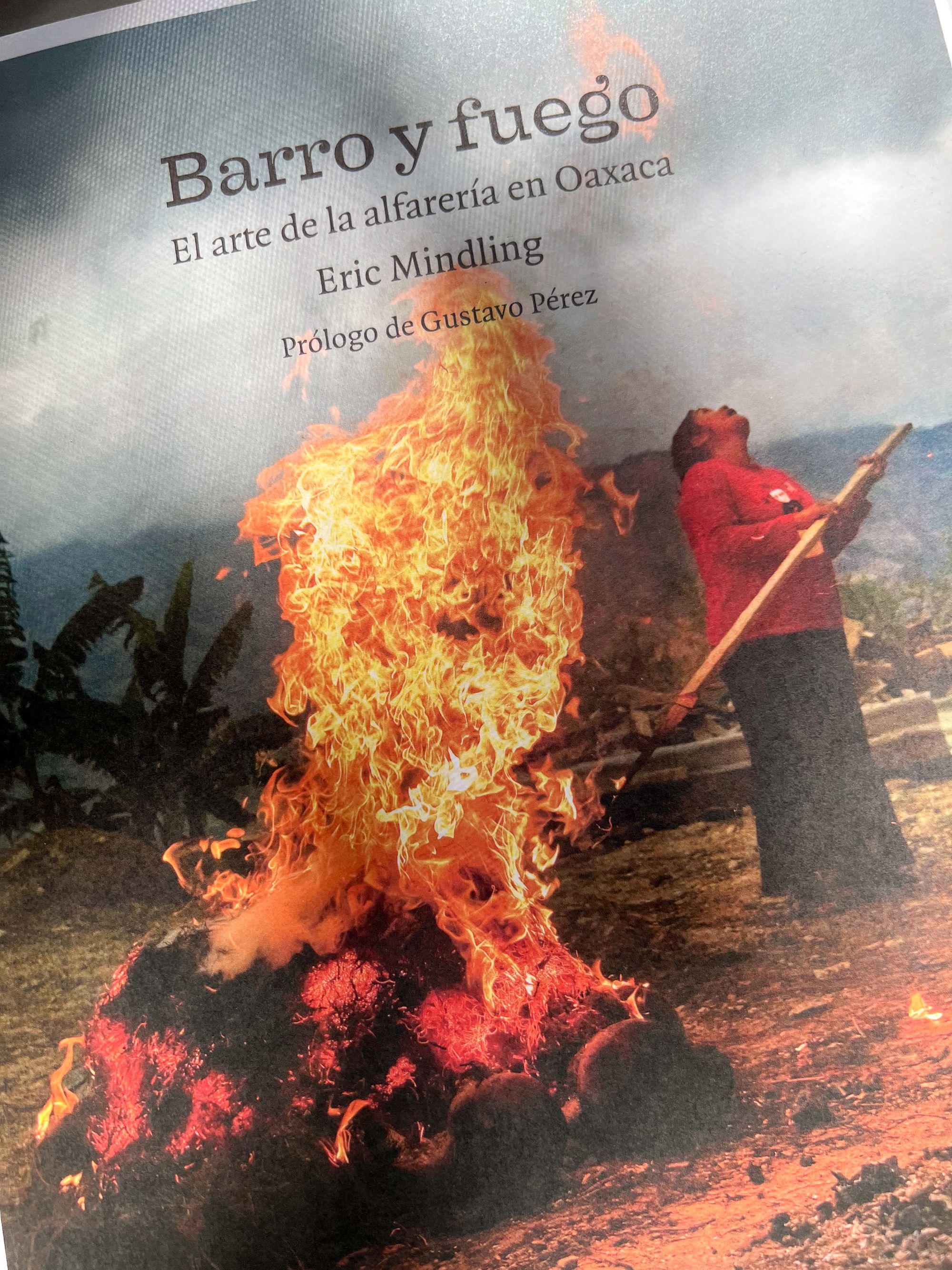 The city itself is filled with seemingly endless opportunities to find traditional and contemporary art, such as the Instituto Oaxaqueño de las Artesanias or the Museo de Arte Contemporaneo de Oaxaca. However, the small villages and towns around the city hold some surprising treasures and are worth the exploration. We stumbled upon the Centro de las Artes de San Agustin (CaSa) almost by accident, when looking for hikes around the area. The building itself is spectacular, the curriculum offers classes and workshops (in Spanish) in traditional crafts, such as weaving, painting, and ceramics. What makes it worth a visit for tourists who are just passing through is the gallery and exhibition space. We were blown away by the exhibition at the time, featuring a collaboration between Irish poet Seamus Heaney and Dutch architect and visual artist Jan Hendrix.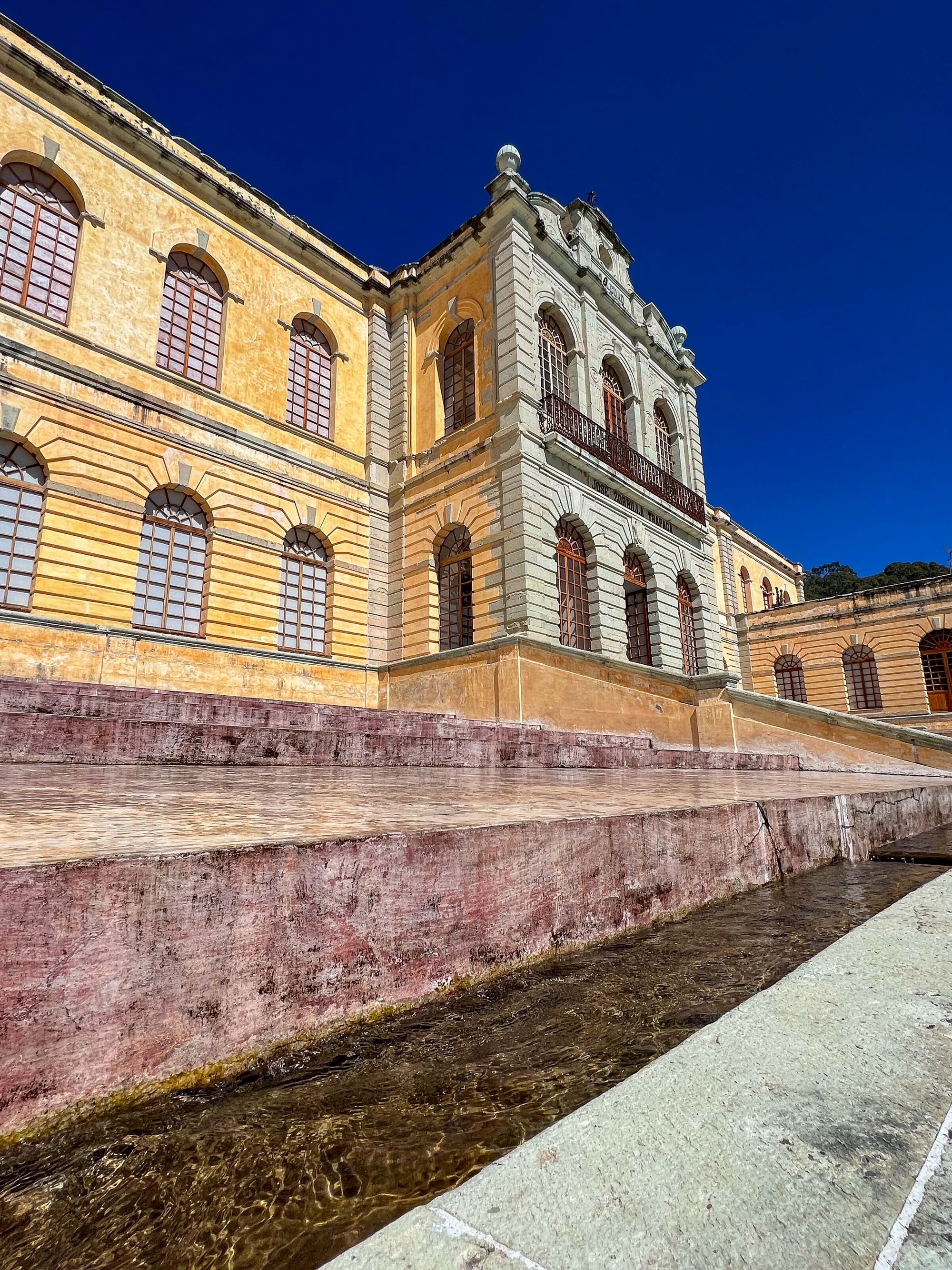 The spacious hall was filled with huge impressive tapestries, books and prints, silkscreens on aluminium foil, silver, and gold leaf. Among the exhibited artwork were small and large scale botanical prints of textures and the cacti rich landscape surrounding Yagul, the ruins of a former Zapotec citadel and now a UNESCO world heritage site situated on top of a volcanic outcrop overlooking the Oaxacan valley. Hendrix had first visited the ruins in 1975, the landscape would come to inspire several volumes of Hendrix' artwork, and eventually lead to a long term collaboration between Hendrix and Heaney. Heaney visited Hendrix in Mexico in 2000 and became enchanted with the ruins of Yagul as well. Several of the books Heaney produced between 1992 and 2016 featured Yagul inspired prints by Hendrix: The Golden Bough, (a translation of a section of Vigil's Aeneid VI), The Light of the Leaves, and later a full translation of the Aeneid Book VI.
'They brought together place, text, and the mythology of not only Mexico but the Mediterranean as well, blending it- as Heaney always did- with his own story in a series of connections that span from Oaxaca to Ireland, to Rome, to Greece, and perhaps to the Netherlands as well.'  - Jan Hendrix
Besides the main exhibition space, the complex of buildings that make up CaSa entail several smaller galleries that feature temporary exhibitions by Mexican artists. The theme of the exhibition at the time was Intercambio (Exchange) and it showcased sculptural ceramic pieces (burnished, closed forms with rings) and more traditional functional ware by ceramic artist Gustavo Pérez in collaboration with Macrina Mateo. Perez coincidentally also wrote the prologue and several chapters in Eric Mindling's book Barro y Fuego.
"The result is a collaboration, I made the shapes, but the finishing of the pieces is characteristic of Macrina's workshop in Tlapazola," Gustavo Pérez (translated from Spanish)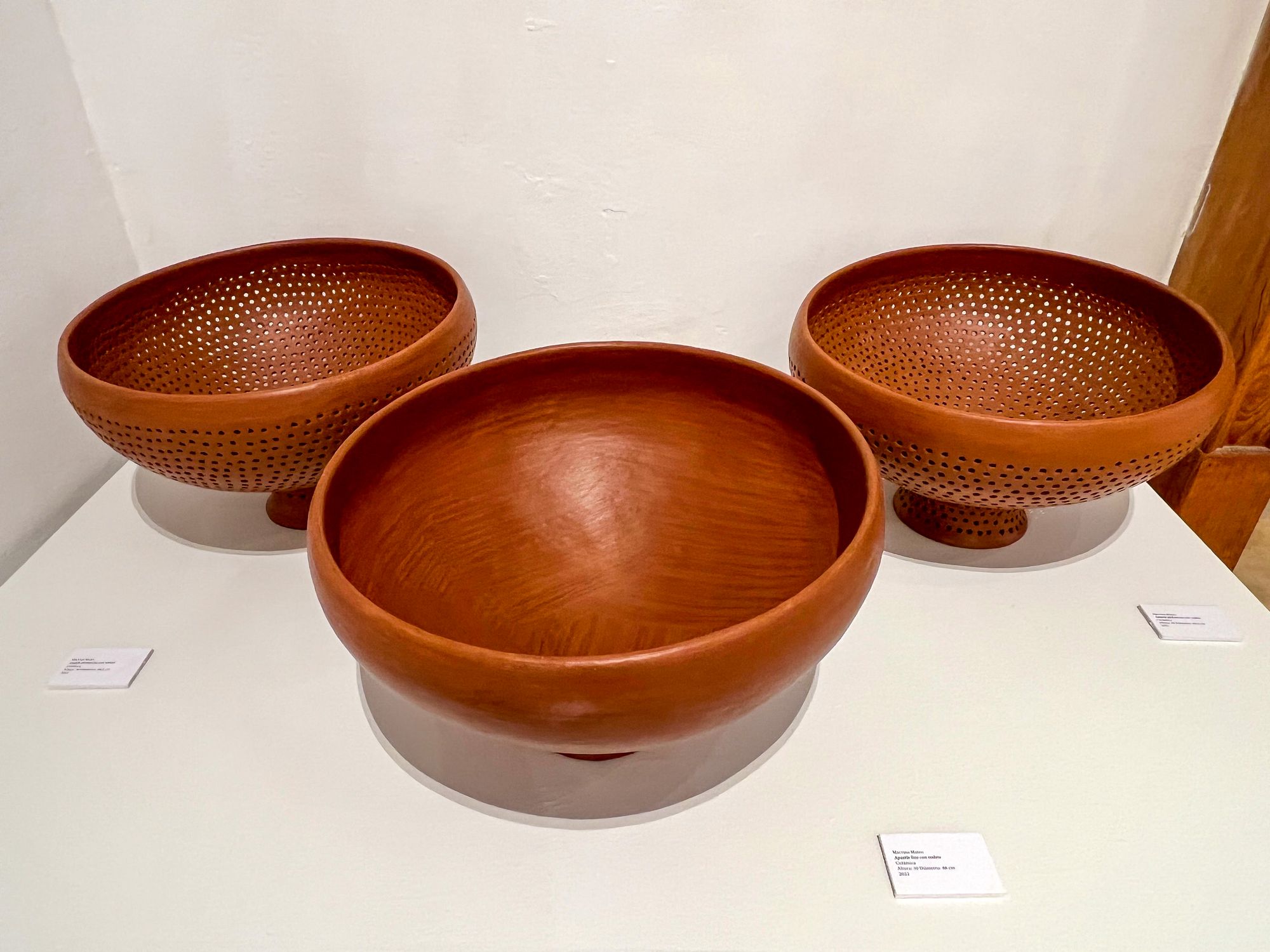 The mix of contemporary art and traditional craft in and around Oaxaca left us wanting more, and it would have been easy to spend another month in the area for the sake of exploring and visiting some of the traditional workshops. Plus, there was so much else to do. Luckily, as in the case of CaSa in San Agustín Etla, we were able to combine our explorations with a hike in the surrounding mountains. Stay tuned for our accounts of hiking, mountain biking, and food in Oaxaca.